Donate to the Mitlenatch Island Stewardship Team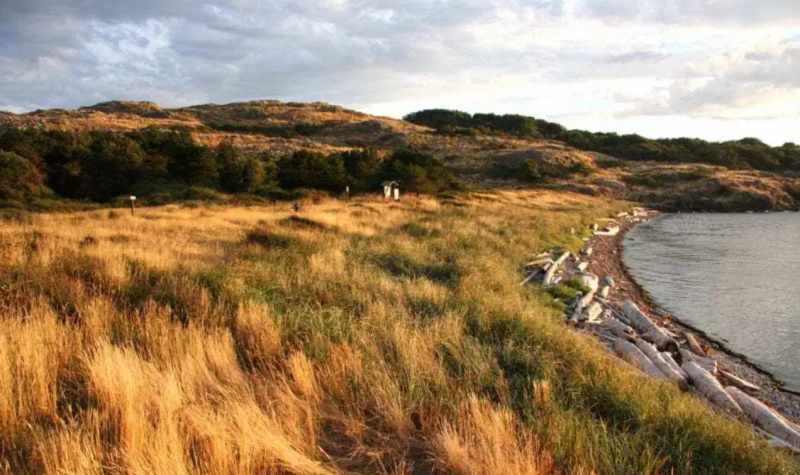 Birds of a Feather Flock Together: Donate to the Mitlenatch Island Stewardship Team
The Mitlenatch Island Stewardship Team (MIST), a volunteer organization, was formed in 2010 to support BC Park's mandate to provide protection for Mitlenatch Island. A large part of the organization's focus is to maintain the volunteer warden program, which is crucial for visitation and conservation of the island. Approximately 70 to 80 volunteers are stewards on Mitlenatch each year, some of who have been involved since the 1960s.
It costs over $12,000 / year to run the MIST program, not including volunteer time and personal transportation.

The wardens protect the nesting birds, contribute to scientific monitoring programs and ensure visitors don't encroach on protected areas and damage the ecosystem. While on Mitlenatch, wardens contribute to eight scientific monitoring programs on the island: bird counts, beach bird survey, plant phenology, intertidal surveys, sea star syndrome surveys, eelgrass beds, cetacean and turtle sightings, and invasive species removal.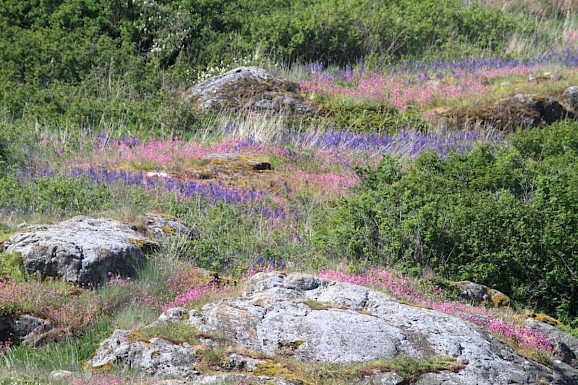 100% of donations go directly to protecting Mitlenatch Island through the activities of the volunteer warden program that assists BC Parks with the recreation management, ecological monitoring and conservation efforts.

Donations are used for:
Trails, facilities, and structures, e.g., bird blind.

Invasive plant and vegetation management.

Data collection and research.

Education and public awareness including local promotional material.

Transportation of volunteers to and from the island.

Participation in the development of management and operating plans.

Helping subsidize volunteer costs for students, youth, and financially challenged volunteers.
The Important Bird Area (IBA) is also a Key Biodiversity Area (pending) and within a Rockfish Conservation Area. Along with nesting birds, the island is home to harbour seals, sea lions, river otters, snakes, marine life, meadow flowers, and frequented by porpoises, killer whales, and humpback whales.

Donate Now!
Other Payment Options:
In addition to credit card and EFT payments through the above form, we also accept cheque, wire, Paypal Giving, and donations of securities. For more information, please email gifts@bcparksfoundation.ca
About Mitlenatch Island Provincial Park:
Mitlenatch Island Nature Provincial Park is a small rocky island in the Salish Sea that is home to one of the seabird colonies in the Strait of Georgia. This nature reserve is an important nesting colony for thousands of Glaucous-winged Gulls, as well as Pelagic Cormorants, Pigeon Guillemots, Black Oystercatchers, and many other species of birds.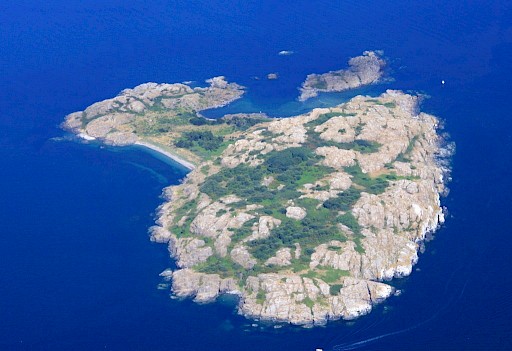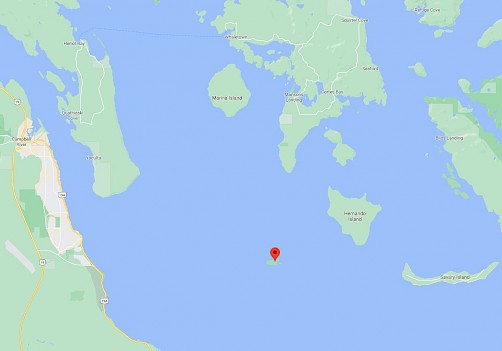 Tax receipts:

As the BC Parks Foundation is a registered non-profit organization, all donations over $20 are eligible for a charitable tax receipt.

"

BC's parks are places of astounding natural beauty that anchor our hearts and our souls.

"
Subscribe to our newsletter