A Beginner's Guide to Experiencing BC's Parks
July 26, 2019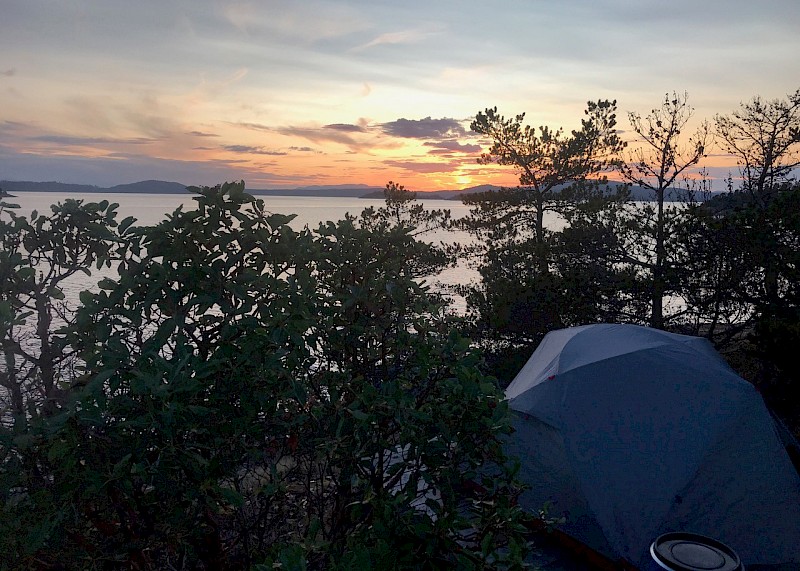 Photos by Cole TeWhiu of The West Coast Experience
Editor's note: The BC Parks Foundation is proud to partner with The West Coast Experience. With every hike registration, $2 goes directly back into BC's park system.
---
So you're new to this whole outdoor thing and you're wondering where to start, or perhaps you've just landed in BC and through all of your research, you keep coming across the idea of Beautiful British Columbia.
We all know that the natural landscapes throughout the province are a huge draw for locals and visitors alike - a chance to step into the great outdoors and have a wilderness experience of your own!
But wait… what about bears? Are there washrooms along the trail? What happens if we get lost?
While the outdoors may seem daunting, BC's parks are for everyone and there are plenty of resources available to support your journey. Here are a few tips to help put your mind at ease and guide you on a few of the dos and don'ts of getting out into BC's amazing park areas.
What is a provincial park and how do I find them?
In short, a provincial park is an area of land or water that is protected by the government due to natural or historical significance. There usually are lots of sights to see and outdoorsy things to do in these spaces.
The BC Parks website is a great resource for finding an area to explore. You can choose what activity you'd like to do and in what region, and it will help you point you in the right direction as well as provide park-specific information.
Be prepared
Taking the time to make sure you have done your research and have all the right equipment before venturing outdoors can be the difference between a negative and positive experience. This doesn't mean you should be afraid to get outside - just make sure you are prepared and able to look after yourself.
In Canada, we have an organization called AdventureSmart that helps raise public awareness about what you should do before heading out into the woods. One part of the planning process is checking your equipment for "The Essentials," an equipment checklist that helps to ensure that you are prepared if something does go wrong. The list includes:
- Flashlight
- Fire making kit
- Signaling device (i.e. whistle)
- Extra food and water
- Extra clothing
- Navigational/communication devices
- First aid kit
- Emergency blanket/shelter
- Pocket knife
- Sun protection
You should also be sure to bring any other equipment specific to the activity, season or location. In addition to this, you should also create a trip plan to pass that onto someone you trust.

Pack it in, pack it out
In a lot of park areas, there may not be a trash can nearby, especially for those wanting to venture out into the backcountry. As a general rule of thumb, always pack out what pack in.
You know the saying: take only photos and leave only footprints. We want to keep these areas beautiful, so do your part and pack out your own trash. You could even pick up a few pieces of garbage while you're there! Leave No Trace Canada is a great guide for outdoor ethics and responsible outdoor recreation.
Transportation
Transportation to and from provincial parks can be a little tricky. The easiest solution is to hire a vehicle, though for some people that might not be doable. An alternative to that is Parkbus. This is a non-profit charitable organization that provides transport to a few provincial parks around Vancouver. Just be aware that spots do fill up quickly, so it's definitely something you need to book in advance.
Or, look for guided tools with trained professionals. Here at The West Coast Experience, we provide guided sunrise and sunset hikes on Vancouver's North Shore mountains. We pick up in six locations around Vancouver to try to make it as accessible as we can.
If you're in Vancouver or another larger city, then check out what is available via public transit as well. There are often regional parks that you can get to by jumping on a regular city bus.
Wildlife
"Will we see a bear or cougar and what happens if we do?"
This is probably one of the most common questions asked by our tour guests. There are never any guarantees that you are going to see animals and in a group setting, we generally make too much noise for them to want anything to do with us.
Wildlife encounters are something you should be prepared for as it's a part of experiencing nature. There are a bunch of different forms of protection available from bear spray to airhorns to bells and bear bangers.
We spend a lot of time worrying about the big animals when in reality, it's the smaller ones that are the biggest problem (mice!). One of the biggest forms of protection from all animals is ensuring that you aren't leaving out anything that would attract them.
This includes where you cook (try to cook 60 metres away from your tent site) and how you store your food (bear hang/cache). Taking the time to clean up after breakfast, lunch and dinner give animals little reason to bother you.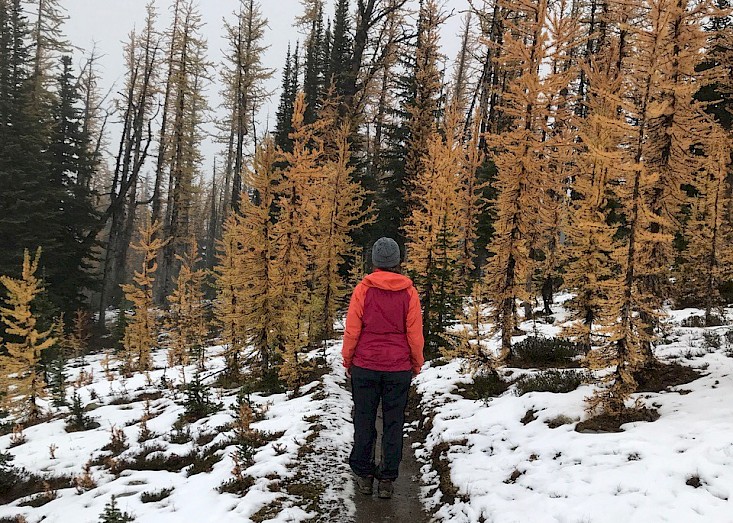 What if we get lost?
Hopefully, after reading this post and the AdventureSmart resource mentioned above, you have made a trip plan, handed it off to an appropriate person and you have everything in your pack to spend an unexpected evening outside. If you're in a situation where you are lost or someone is hurt and you are needing some kind of external rescue, Search and Rescue is available in BC.
Search and Rescue is run entirely by volunteers who dedicate a lot of time and effort to training and rescuing people from sticky situations. It is in place to help people with genuine life or limb-threatening situations. So yes, there is a service to assist if you find yourself in real trouble.
A good rule to go by is to stay where you are and wait for help to arrive. Make it easier for your rescuers and don't wander. Stop where you are and try to make yourself as comfortable as possible.
Now that you're prepared...
Here are some provincial parks in BC that you may want to check out:
Stein Valley Nlaka'pamux Heritage Provincial Park: Amazing pictographs from the surrounding First Nations community and also one of the few (or even the last) of the South Coast region's untouched watersheds. The Stein has a special feel to it and you get a ride on the non-motorized ferry across the Fraser River!
Desolation Sound Marine Provincial Park: The Carribean of the North with some of the warmest waters found off the coast of BC. On the Sunshine Coast, this marine park is a great way to explore the ocean surrounding BC.
Garibaldi Provincial Park: Beautiful alpine lakes, stunning vistas and a giant volcanic plug are just some of the highlights of Garibaldi. It's definitely one of the more popular parks in the area, but a must see!
E. C. Manning Provincial Park: Caught between the Coast Mountains and the Interior Plateau, Manning Park offers some stunning scenery. This place has tons of wildflowers on the Three Brothers trail during the summer months, or you can head up towards Frosty Mountain in the fall to see the golden larches.
Mount Seymour Provincial Park: Only 30 minutes from downtown Vancouver, Mount Seymour gives beautiful views of the city and is a quick and easy way to get out into the mountains. Its value is really in its convenience to Vancouver. It has a great little lake to swim in and the views from the top are unreal!

Our provincial park areas are an amazing public resource. For tourists and locals alike, they give us the opportunity to access some truly beautiful areas. They are relatively inexpensive to access and I think they are the gateway to really experience what BC has to offer.
Do some research, make sure you are prepared and then get outside this summer and explore the many areas BC Parks has to offer.
---
About the author
Cole TeWhiu is originally from Auckland, New Zealand, but now lives in Vancouver, BC. He has a love for getting people outside through his work as an outdoor education instructor and canoe and hiking guide. He is the owner of The West Coast Experience, they offer guided hiking adventures on Vancouver's North Shore mountains complete with transportation and food, check them out this summer!
Similar Stories
May 8, 2020

April 7, 2020
"

In 2015 I bought myself a camera and decided to get out in the wilderness away from cell/internet range. As I slowed down and watched and listened, a whole new world appeared. The wilderness and its wild animals had many lessons for me. Nature nourishes and teaches us patience. Nothing in nature is rushed. It is divine timing: everything happens when it's time.

"
Subscribe to our newsletter