Help Us Protect Princess Louisa Inlet
June 20, 2019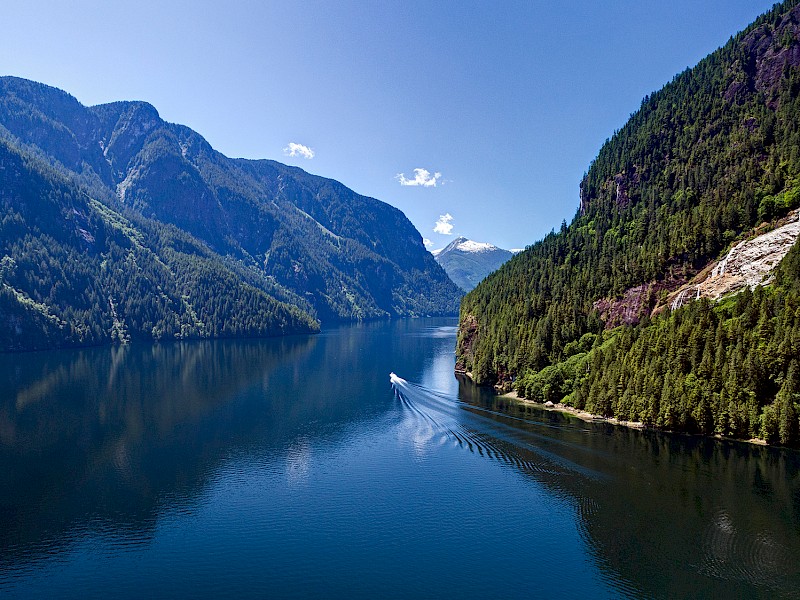 ---
"There is no scenery in the world that can beat it. Not that I've seen the rest of the world. I don't need to, I've seen Princess Louisa Inlet."
– Erle Stanley Gardner, "Log of a Landlubber"
---
Princess Louisa Inlet, located on the Sunshine Coast, is one of BC's most breathtaking destinations. The landscape has captivated the hearts and souls of those who have travelled here since its first visitors millennia ago, and continues to do so to this day.
Three large lots of land have been put up for sale and now have an uncertain future. We are raising funds to purchase this land, so we can transfer it to BC Parks for conversion into a Class A Provincial Park, and protect it. Forever.
Princess Louisa Inlet is in urgent need of protection, today.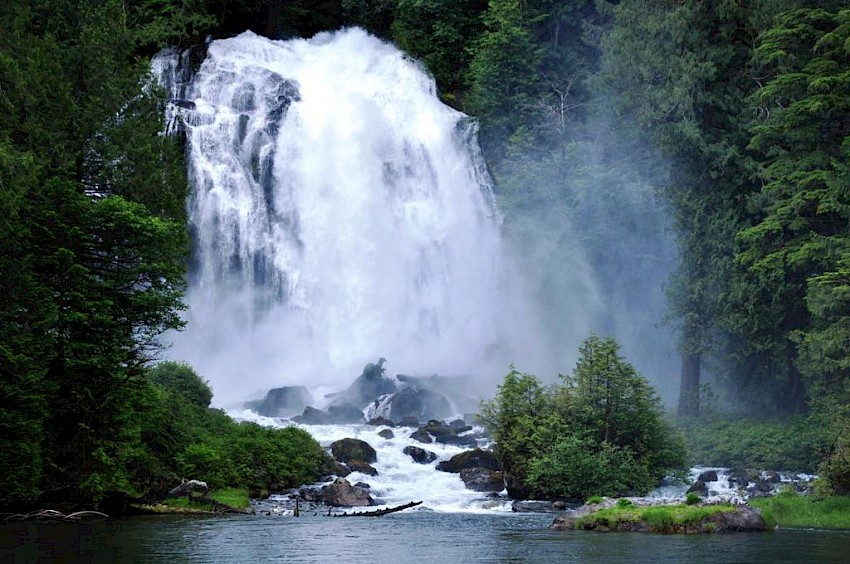 History
Princess Louisa Inlet, known by the Shíshálh (Sechelt) Nation as Suivoolot (which means "sunny and warm"), is part of their traditional lands. Along the inlet, one can see red-painted petroglyphs dotting the rocky landscape and abandoned encampments.
On his search for the Northwest Passage in 1792, George Vancouver explored up Jervis Inlet and found the entrance to Princess Louisa Inlet, but apparently did not enter it – mistaking it as a river mouth due to the racing Malibu Rapids. It wasn't until 1860 that Captain George Richards surveyed, mapped and named Princess Louisa Inlet.
In 1927, a man named James F. MacDonald purchased property at the head of the inlet and loved the land dearly. He welcomed all boaters to his docks and shared the history and topography of the area with everyone who visited the magical place.
In 1953, he deeded his land to the Princess Louisa International Society.
"It should never have belonged to one individual," he said. "Therefore, I am turning over the property… with the hope that you, your children and your children's children, ad infinitum, may maintain and enjoy the beauty and peace of the Princess Louisa Inlet."
In 1965, the Society handed the park's administration over to the Government of BC, and on June 24th of that same year, the Princess Louisa Marine Provincial Park was created. The Princess Louisa International Society now works to maintain and protect the Marine Park and keep it accessible for all who visit.

Princess Louisa Inlet today
For now, this roadless, undeveloped and pristine land remains largely unprotected. While the current park protects part of the north-west side and the head of Princess Louisa Inlet, most of the southern side is unprotected.
Any development in the area would be detrimental. Due to erosion and limited soil on the steep slopes, regrowth would be extremely slow and the plants and animals that call this area home would be displaced or destroyed. Princess Louisa Inlet is home to grizzly bears, mountain goats, eagles, the endangered marbled murrelets, northern goshawk, lichen and moss communities, marine life, and countless other flora and fauna.
Princess Louisa has sheer granite cliffs that stretch higher than Yosemite's and hosts the tallest waterfall in North America. The world renown of this region is due to its pristine, untouched natural landscape. It is our intent to protect the majesty of this area, forever.
Our goal
Three lots of land spanning 4.5 kilometers of waterfront and roughly 800 hectares of watershed are up for sale. The BC Parks Foundation has secured an exclusive Purchase and Sale agreement with the vendor, which lasts until the end of August.
Our goal is to transfer the land to BC Parks for conversion into a Class A Provincial Park.
To date, we've raised nearly $2 million, covering two thirds of the cost. Now, we need to close the gap before our agreement expires.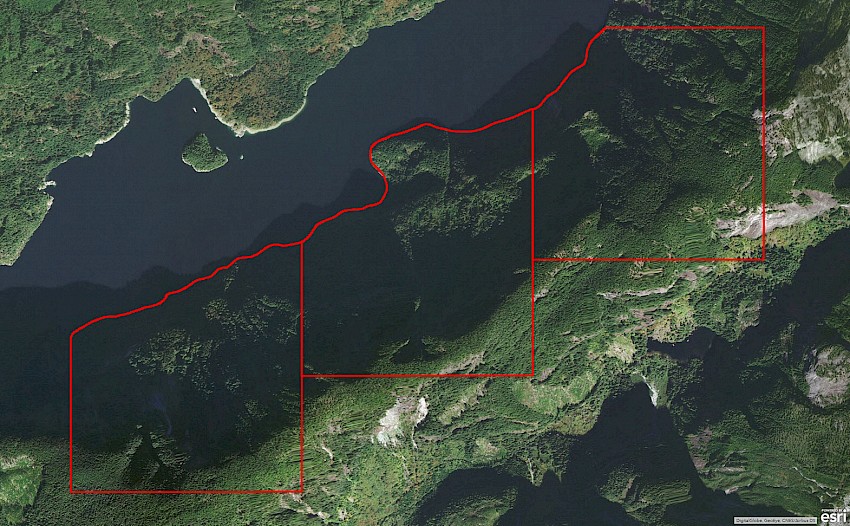 We need your help
All British Columbians now have the opportunity to protect one of the Pacific Northwest's most breathtaking destinations. We hope you'll join us in creating a legacy in BC.
Princess Louisa has a uniqueness and awe-inspiring landscape that is hard to put into words. This area deserves protection.
You can support Princess Louisa by sharing this blog, spreading the word, and donating today.
Visit our Princess Louisa Inlet campaign page, download this form or email gifts@bcparksfoundation.ca to leave your legacy.
---
"The head of Princess Louisa Inlet is one of the most lovely, outstanding, spectacular beauty spots in the world. It is Yosemite Valley, the Fjords of Norway and many other places all wrought into the background of our conifer forests of the Pacific Northwest."
– James F. MacDonald, Princess Louisa Society
---
About the author
Steve Hawkins, a student at UVIC's Gustavson School of Business, is working as a Marketing Analyst with the BC Parks Foundation. He spends his free time surfing, climbing, skiing and biking in BC's parks and is committed to promoting sustainable business practices – most notably creating a portfolio of carbon offsets to which his school has committed nearly $20,000.
Similar Stories
November 5, 2019

June 20, 2019

February 3, 2020
"

BC's parks are quite simply wonders. They are places of majesty and beauty. They are gathering places for families and communities. They are engines of our economy in attracting millions of tourists to our province. And they are sanctuaries to millions of plants and animals, creating the biodiversity that gives British Columbians the clean air and clean water so vital to our healthy existence.

"
Subscribe to our newsletter