How British Columbians Can Help British Columbia
June 10, 2019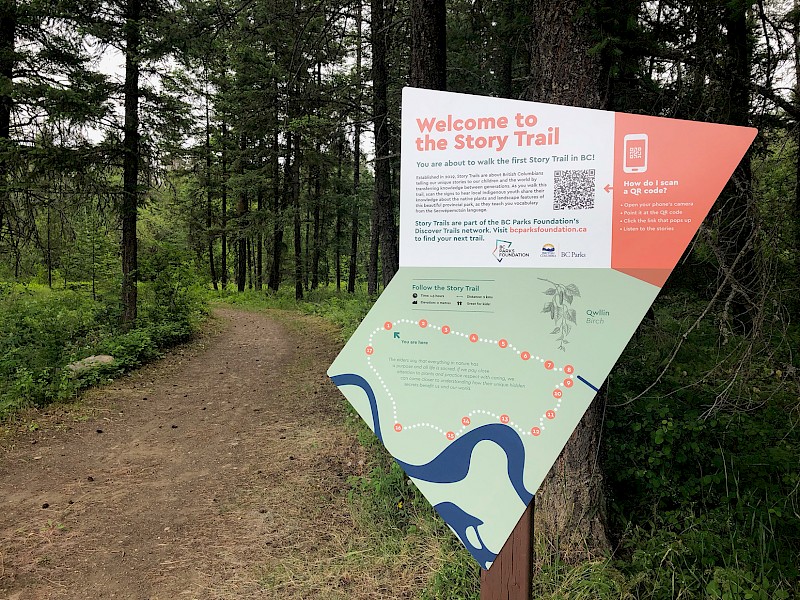 BC has the world's sixth largest park system
That's over 14 million hectares across more than 1,000 protected areas – which is something we can all be proud of. However, BC's provincial parks budget is only $2.80 per hectare of parkland (compared to Alberta's $30 per hectare budget). The bottom line is that our parks need help to keep them free, accessible and pristine.
This is where we come in
The BC Parks Foundation works tirelessly to raise money so that we can protect, enhance and sustain our parks. Our new Story Trails program is one example of the work we're doing to connect British Columbians to the serenity around us. For us to continue initiatives like this we need your support.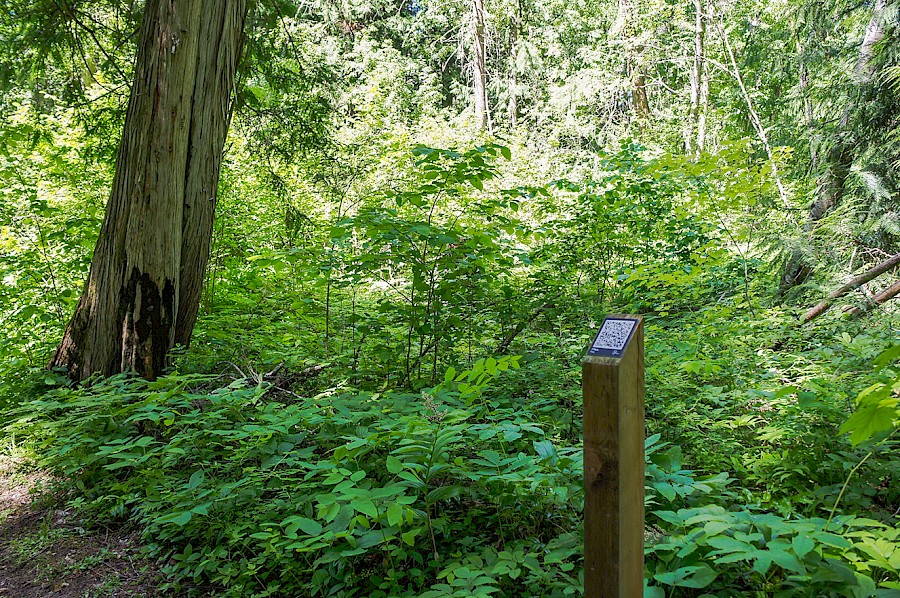 You can help us win $10,000
Throughout the month of June, the BC Parks Foundation is participating the in Canada Helps Great Canadian Giving Challenge: a fundraising competition for non-profits across the country.
Every dollar you donate gives us one entry into a draw for a grand prize of $10,000. Apart from a $3.00 minimum, there is no limit on how much you can give. All donations must be submitted by June 30th in time for the July 1st draw. On Canada Day, one Canadian non-profit will be selected to receive the prize which it can use to help fund its cause.
What we'll do with the prize
If we're selected, we will use the prize to fund at least two new Story Trails.
Story Trail visitors will find QR codes that they can scan with their mobile phones to hear audio recordings of local First Nations youth sharing stories, history and uses of native plants and landscape features in the area. Story Trails make our parks come alive, allowing us to foster a deeper respect and appreciation for the land and the people who use it. With the help of Chase Secondary School's Secwépemctsin language class (and many others), we opened BC's first story trail in Tsútswecw Provincial Park on June 6th.
Our goal is to create more of these captivating experiences across the province so that everyone has the opportunity to feel connected, informed and inspired by our surroundings.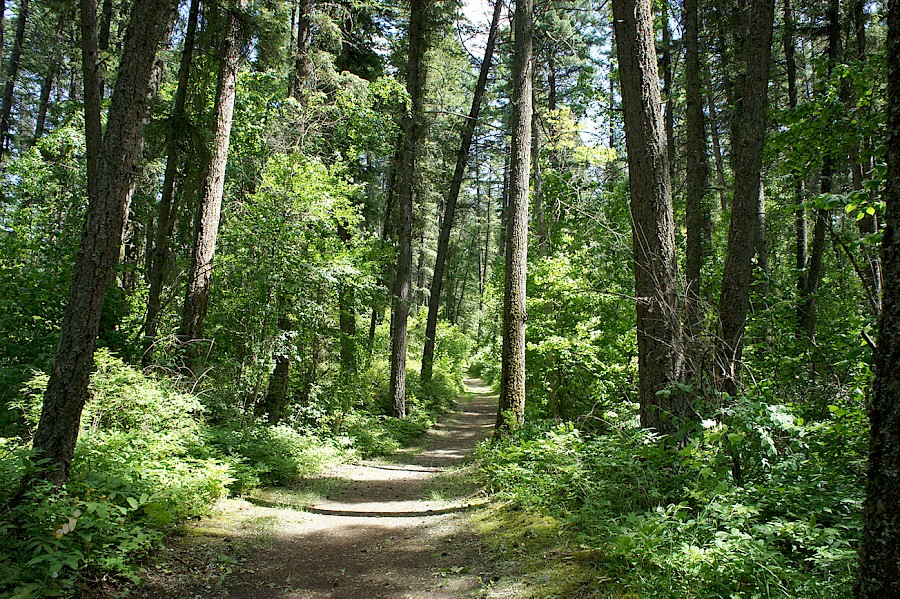 Get involved today
Participating in this challenge is fast and easy for you to do – it only takes about two minutes.
Head over to the Great Canadian Giving Challenge webpage and in the first box that says Charity Name type in "BC Parks Foundation" (you can leave the other boxes blank) and press search. Click our name when it appears and fill out the form (your name, your donation amount, and your payment information). Or, just click here. That's it!
Support BC's parks
For the same amount of time and money it takes to get a cup of coffee, you can do your part to give back to the environment that has given us so much.
We are so gracious for your support and look forward to seeing you out and enjoying our parks soon.
---
About the author
Steve Hawkins, a student at UVIC's Gustavson School of Business, is working as a Marketing Analyst with the BC Parks Foundation. He spends his free time surfing, climbing, skiing and biking in BC's parks and is committed to promoting sustainable business practices – most notably creating a portfolio of carbon offsets to which his school has committed nearly $20,000.
Similar Stories
June 13, 2019

September 14, 2022
"

When I get beneath the surface of things, these are not moments of mystery, they are moments of extraordinary clarity. Everything has the energy of its making inside it.

"
Subscribe to our newsletter