The Path to Recovery: How the Outdoors Helped Me Regain My Freedom
June 28, 2019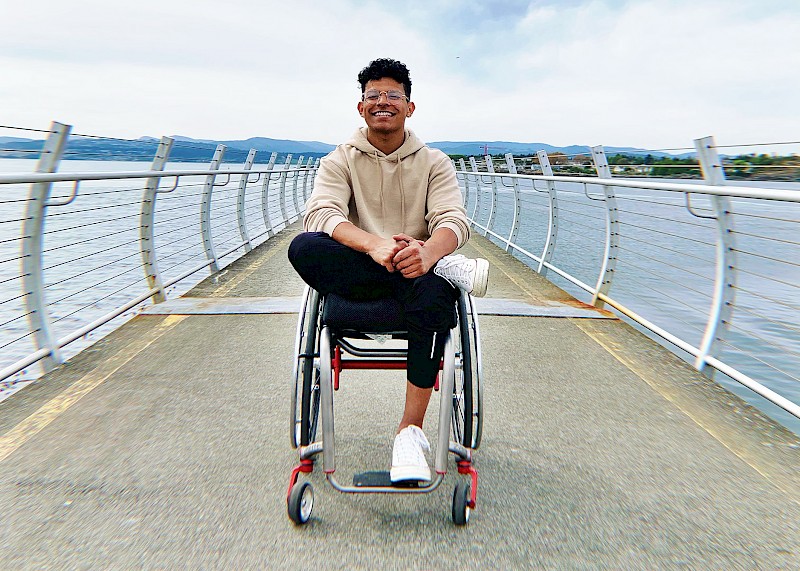 Editor's note: What's stopping you from getting outside? In this guest post, Paulo Manuel Guerrero shares his favourite outdoor activities and how getting outside helped in his healing process after an accident left him in a wheelchair. British Columbians like Paulo inspire us every day. Want a chance to be featured? Share your story with us, here.
---
I became a paraplegic in 2018 from my mid-chest down, leaving me with no use of my core or legs. With that came a fear of the obstacles ahead. I was scared that it would mean I would no longer be able to live my life the way I liked.
Before my accident, I was known for my love of the outdoors. I was always on a bike or climbing a tree. I loved it so much I even chose a profession where I would be working outside.
So, you can imagine my fears linked to continuing an outdoor lifestyle knowing that I would be stuck in a wheelchair for the rest of my life. These thoughts lingered in my head, bringing me down mentally and made me feel depressed and angry at the world. After allowing this fear to hold me back for a few months, I made a mental note that I would try harder from that point on.
It wasn't easy but I pursued that thought, making a point to go to the park everyday and exercise. Whether it was using the outdoor gyms or simply rolling down the trails, I stuck to it and immediately felt my mental health become more level and happier. Although most wheelchairs may not be meant for rolling around in trails, it is definitely doable with enough effort.
Deciding to get up and out of my pool of self pity and into nature was one of the best decisions I have made to help myself mentally. Everyday I go out and remember the fears of yesterday and push myself to go deeper and deeper into the forest.

There are a lot of activities that people in wheelchairs can do outdoors.
A few of my favourites are skiing, rock climbing, rowing, racing and going through trails. Some of them are harder than others but having a pal to help always makes it easier. People usually stop and stare but it's important to put yourself out there and try new things!

Cross-Country Sit Ski
When I go skiing, we drive up to the mountain where I unload my wheelchair, roll up to the run and hop into my sit ski – it's basically a chair on two skis. With my polls push myself around the cross-country run. The feeling of making it up a big hill then getting to bomb down the other side as fast as possible is one of the many reasons I love it!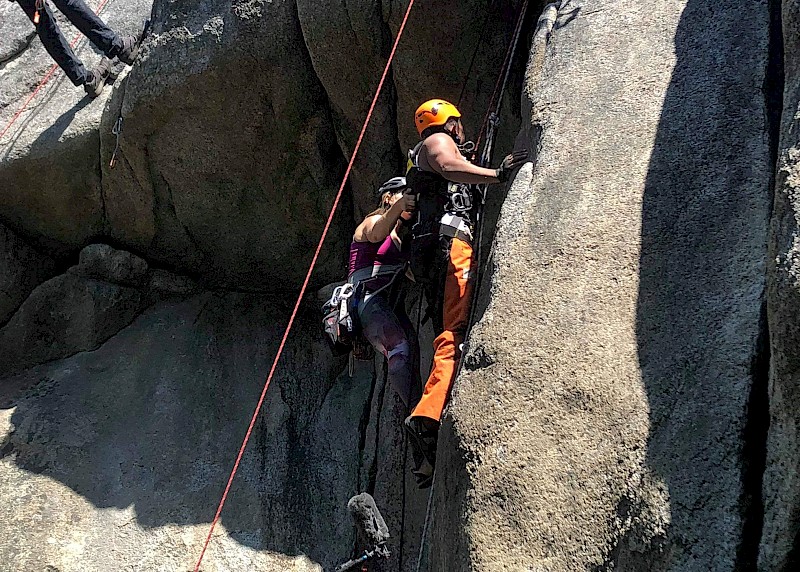 Adaptive Climbing
For rock climbing, there are two different types: indoor and outdoor climbs. It's organized by Canadian Adaptive Climbing who always do an exceptional job making sure we can access the climbs and have fun. It's probably the hardest sport because it's all upper body – and dragging my legs up doesn't make it easier – but because of this getting to the peak is so much more rewarding. Outdoor climbing is more difficult than indoor, but the views at the top make it more than worth the effort.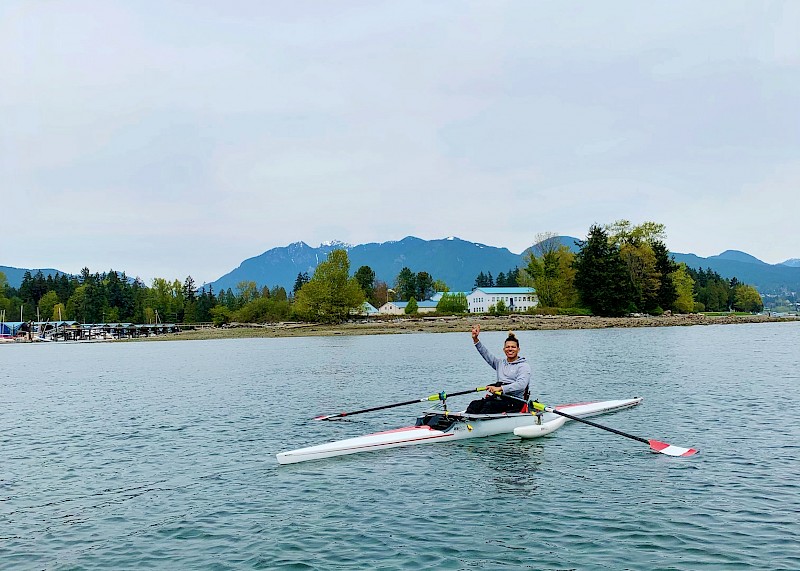 Para-Rowing
When it comes to rowing, I do it through the Vancouver Rowing Club in Stanley Park. I go down the ramp and get on the dock next to my boat and scoot into it. Once on the water the big challenge is balance. Being paralyzed at my level means I can't control or use anything that's below my nipple line. This leaves me with no core and adds an element of difficulty. But with some practice I'm learning to overcome it. One of the things I've learned is to take things slow and work on getting the little things right.
A lot of these activities are owed to BC Parks and all they do to accommodate those of us in chairs. Without these meticulously maintained trails I would be finding myself stuck, if out at all. For that, thanks!
And to everyone reading, don't be afraid to get outside: the obstacles of today create a smoother path for tomorrow and the days that follow!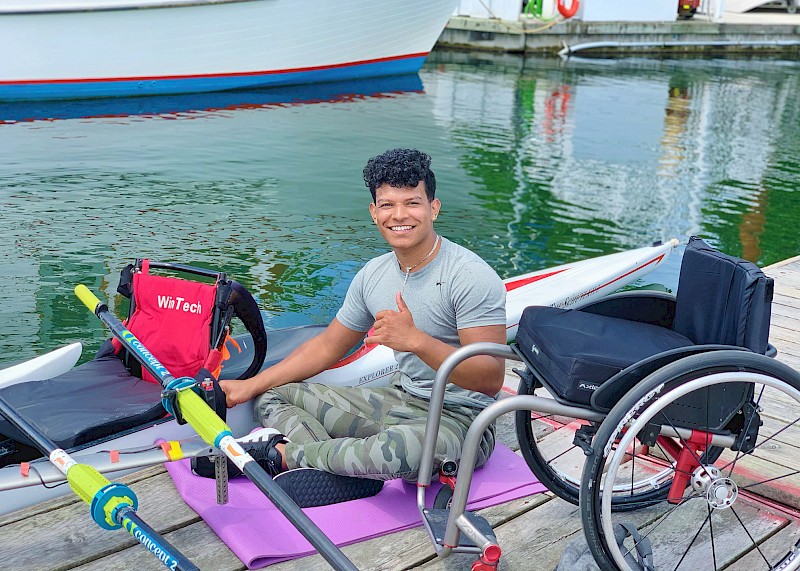 ---
About the author
Paulo Manuel Guerrero your usual outgoing 20-year-old with a love for sports and just about anything outside. In 2018, he was in an accident in which he broke a few bones – among those was his back. This left him paralyzed from the mid-chest down. With no core and no legs, he manages to find ways to stay busy. Whether it's going to the gym or playing in sports, he's determined not to let this take away his favourite activities and change his walk through life. Now focused on more of a community mindset he stays involved in groups and foundations to help bring awareness to spinal cord injury.
Similar Stories
May 8, 2020

March 26, 2020

March 26, 2020
"

BC's parks are our pride and joy, naturally.

"
Subscribe to our newsletter