New Dock Installed in Gwillim Lake Provincial Park Thanks to Generous Donation from Conuma Coal
May 27, 2020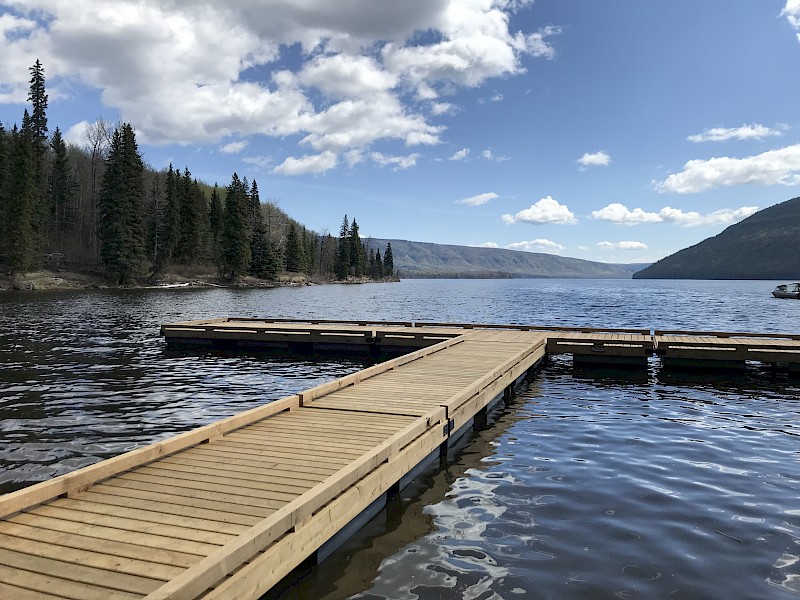 Tumbler Ridge, B.C., May 27, 2020 |
As British Columbians are back exploring and relaxing in many of their favourite outdoor spaces, the BC Parks Foundation and BC Parks are excited to invite Northern B.C. residents and visitors to enjoy the new dock at Gwillim Lake Provincial Park, thanks to a generous donation from Conuma Coal Resources, Ltd.
"We want to thank Conuma Coal for the incredible donation that made this project possible," said Andrew Day, Chief Executive Officer, BC Parks Foundation. "Gwillim Lake Park is a stunning, wild playground for nature lovers and we know park visitors will put the structure to good use. We are very grateful to Conuma for their generosity and partnership. Like other generous British Columbians, they are helping pass on the legacy of B.C.'s world class park system."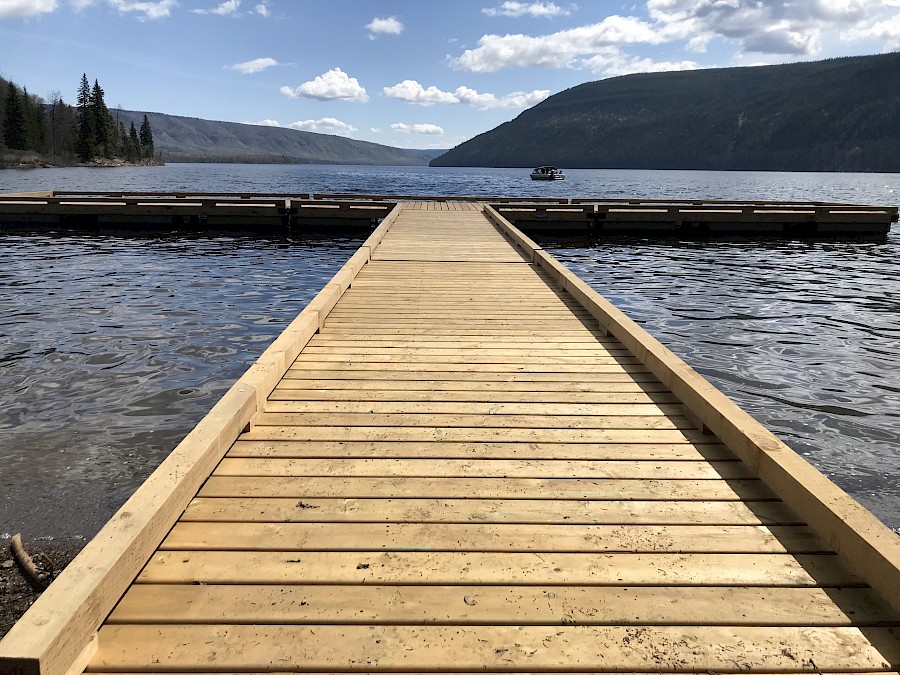 Attached to a 6-metre ramp, the new dock spans 18 metres into the clear waters of Gwillim Lake, sitting close to the campground on the north-west side of the lake. The structure, which was installed on May 15, will largely be used by boaters as they load and unload, and to tie off their vessels. The previous dock will now be used primarily as a fishing platform.
"The generous donation from Conuma Coal is a remarkable gift to BC Parks and visitors who frequent Gwillim Lake Provincial Park," says Lisa Hardy, Parks and Protected Area Section Head, Peace Section. "BC Parks is thankful for the many partners that have come together to make the new dock a reality – a wonderful addition that will last for years to come."
"We are pleased to contribute to the new dock at Gwillim Lake, a site that is ideally located between the communities of Tumbler Ridge and Chetwynd, where many of our employee families live and play." said John Schadan, President of Conuma Coal Resources Limited.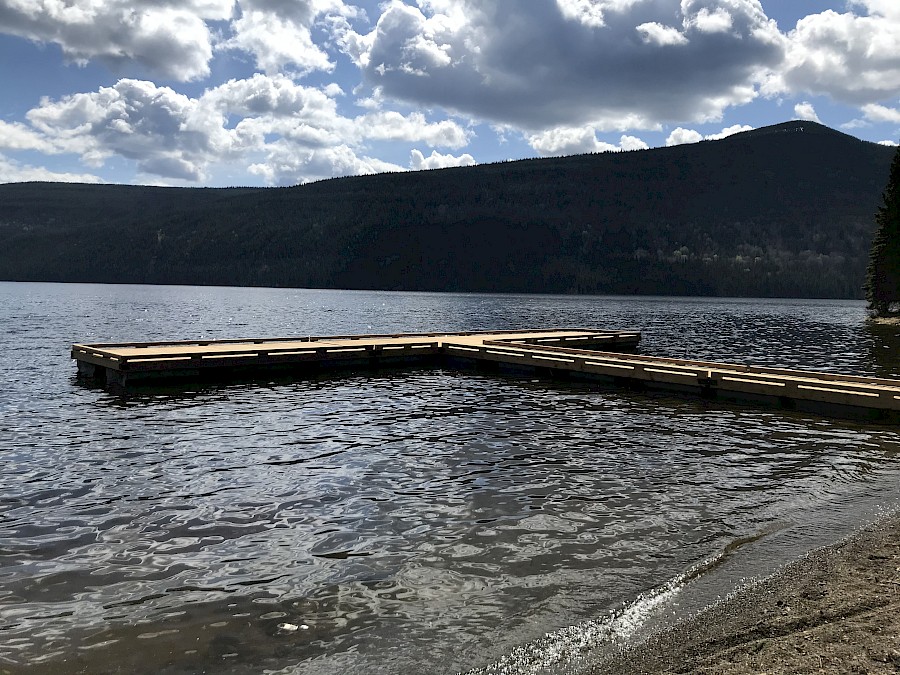 Learn more at bcparksfoundation.ca.
Images courtesy of Nicole Tattam, BC Parks.
-30-
About the BC Parks Foundation
The BC Parks Foundation is on an expedition to create the best parks system in the world. Along with residents, visitors and other organizations, the Foundation is protecting, enhancing and sustaining B.C.'s world class parks, while inspiring and connecting people to them. Learn more at bcparksfoundation.ca.
Media Contact:
Similar Stories
June 10, 2019

March 28, 2020
"

Adopt the pace of nature: her secret is patience. 

"
Subscribe to our newsletter