Discover Parks Ambassador Program
Thank You for an Unforgettable 2023 Summer Season!

Your support, enthusiasm, and love for our parks made this summer truly extraordinary. We can't wait to welcome you back for an incredible 2024 season – see you soon!

Let's celebrate some of the highlights from the 2023 summer:
116,805 interactions with visitors

27,273 program participants

6,966 iNaturalist biodiversity observations
None of this would be possible without the strong partnership we have with BC Parks. Together, we continue to collaborate closely on the development and delivery of this remarkable program.
Read more about our impact in our 2023 Report.
The Discover Parks Ambassador Program is one of BCPF's most impactful initiatives, connecting Park Ambassadors with visitors across more than 20 Provincial parks throughout the province.
From June through August, our teams of Ambassadors set up booths in parks, offer educational and fun experiences to visitors. They host various programs, including nature walks, evening amphitheatre programs, and the exciting Jerry's Rangers – a kids' program that fosters connections and appreciation for parks and nature.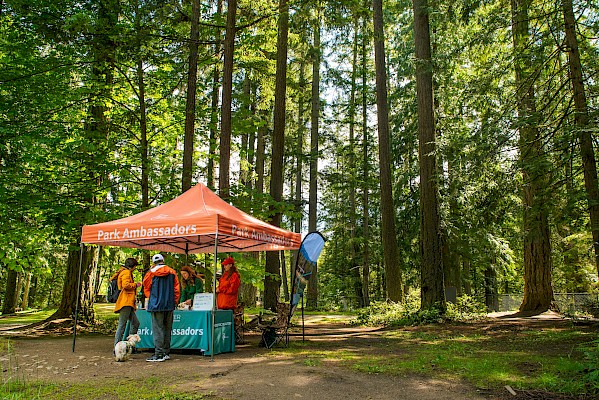 Ambassadors boothing at Englishman River Falls Provincial Park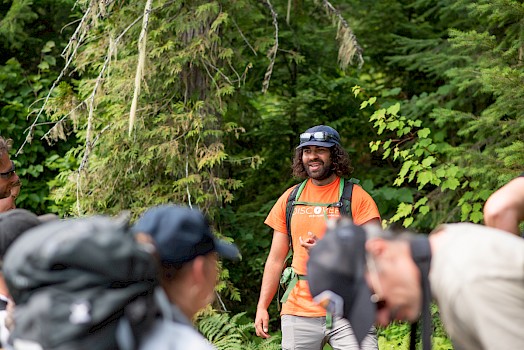 A mid-nature walk presentation by an Ambassador in Wells Gray Provincial Park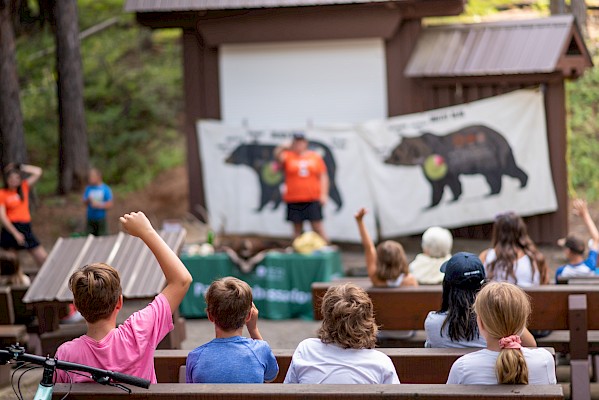 Cranbrook Ambassadors running an evening Amphitheatre Program

Jerry's Rangers might evoke nostalgia for some parents who fondly remember participating in this multi-step program years ago, and now, our Ambassadors are proudly bringing back the magic for a new generation to enjoy. Jerry's Rangers graduates receive a pair of the famous Jerry the Moose Antlers!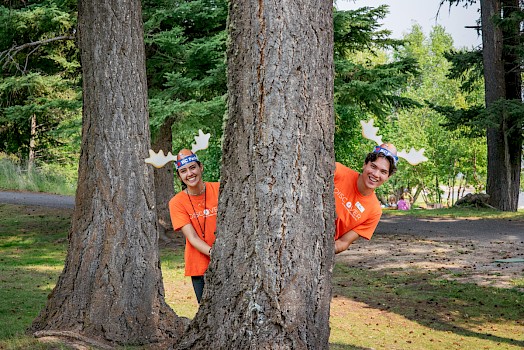 ---
"We just got back from a week in Rathtrevor in Parksville. The absolute highlight of our trip was the Jerry's Rangers program. My kids absolutely fell in love and it quickly became the focus of our trip. We couldn't miss a session. It was simply outstanding." - Jerry's Rangers Participant Parent
---
Our Ambassadors play a crucial role in contributing to community science efforts, recording biodiversity observations on iNaturalist. They also extend their reach by providing programs to community groups, ensuring that everyone has the opportunity to access and enjoy parks, regardless of resources or background.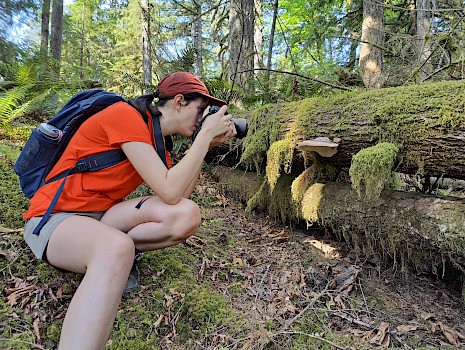 ---
"A parent came up to me and was asking me questions about being an Ambassador, the programs we run, and the Foundation in general. She was really excited that her kids were getting to participate because she loved Jerry's Rangers when she was little. We continued to talk about how it was really exciting that I get to be a part of the Discover Parks Ambassador program while it is new and growing and that we were both really excited to see how it will grow in in the future. She said she thinks it's going to grow to be huge because what we are doing is important and we are making a really positive impact." - Carolyn, Chilliwack 2023 Ambassador

---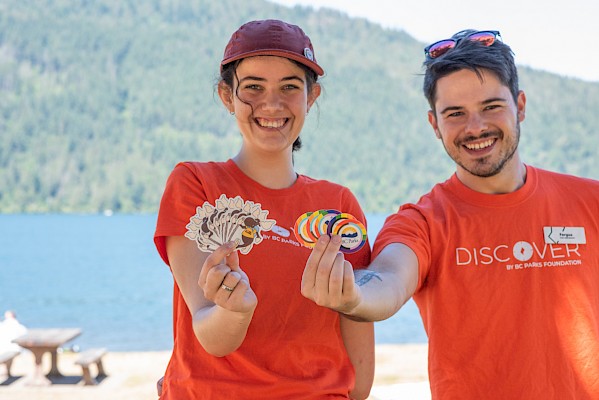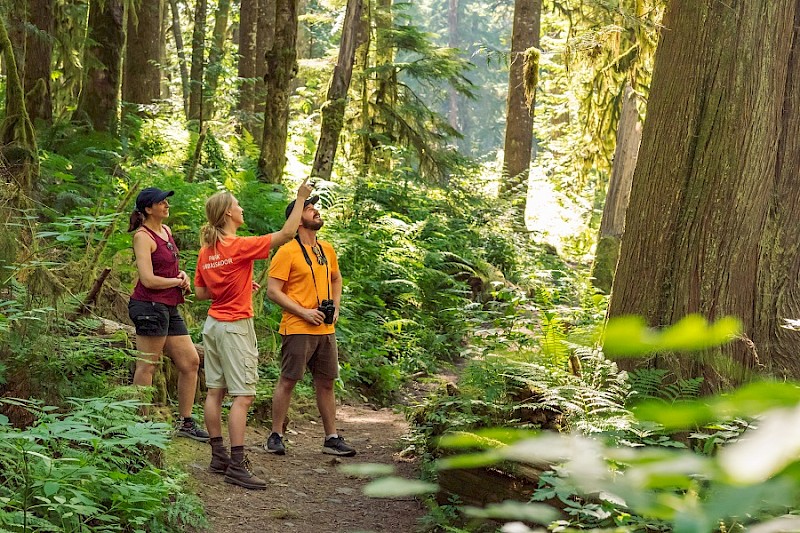 This past summer (2023), the Discover Parks Ambassador teams were at the following locations between early June and late August:
Alice Lake Provincial Park
Shannon Falls Provincial Park
Stawamus Chief Provincial Park
Porteau Cove Provincial Park
Golden Ears Provincial Park
Manning Park Provincial Park
Lac le Jeune Provincial Park
Paul Lake Provincial Park
Rathtrevor Beach Provincial Park
Englishman River Falls Provincial Park
Goldstream Provincial Park
Goldstream Nature House
Cultus Lake Provincial Park
Chilliwack Lake Provincial Park
Cypress Popup Village
Mount Seymour Provincial Park
Moyie Lake Provincial Park

Wasa Lake Provincial Park
Wells Gray Provincial Park
Kikomun Creek Provincial Park
Kokanee Creek Provincial Park
Miracle Beach Provincial Park
---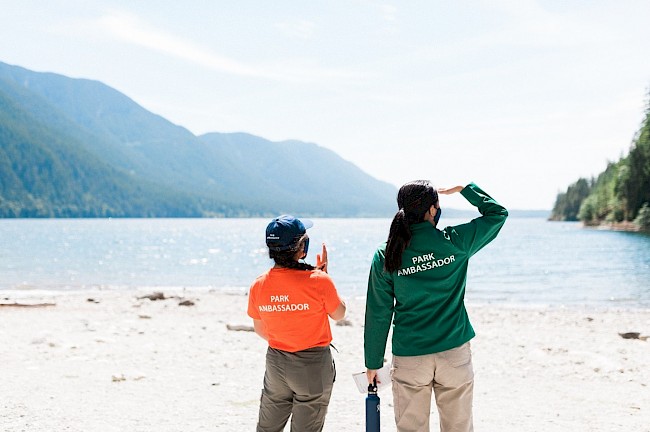 The Discover Parks Ambassador program is run in partnership with BC Parks and funded in part through the BC Parks license plate program.

Thank you to our partners and sponsors: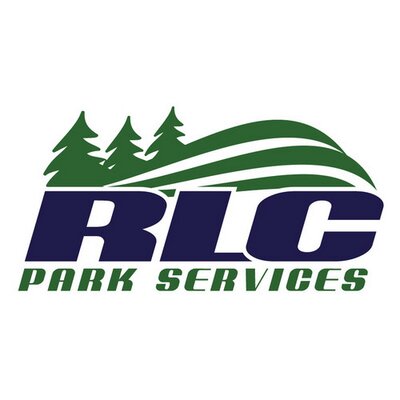 Our Wells Gray Provincial Park Ambassador Team was made possible by a generous donation from Roland and Anne Neave.
"

BC's parks are living arks.

"
Subscribe to our newsletter