Discover Parks Ambassador Program
Our Discover Parks Ambassador Program has wrapped up for Summer 2022!

Our team of Ambassadors connected with park visitors through education and positive interactions in 19 BC Parks across the province.

British Columbia has the sixth largest park system in the world and the Ambassadors were hard at work trying to protect it. The Ambassadors interacted with park visitors to promote nature appreciation, safe outdoor recreation, and responsible park use. The team helped foster connections with nature for those who are new to parks.

The Ambassadors also led Jerry's Rangers programming for kids and families, including handing out the famous antlers which some parents will remember from their own childhood experiences in BC Parks.

Some summer highlights include:
62,816 interactions with visitors
18,253 program participants
5,027 iNaturalist biodiversity observations
The Discover Parks Ambassador program is made possible through our strong partnership with BC Parks. We continue to collaborate closely with BC Parks on the development and delivery of the program.
Read more about our impact in our 2022 Report.



Keep an eye out for our Ambassadors in Summer 2023!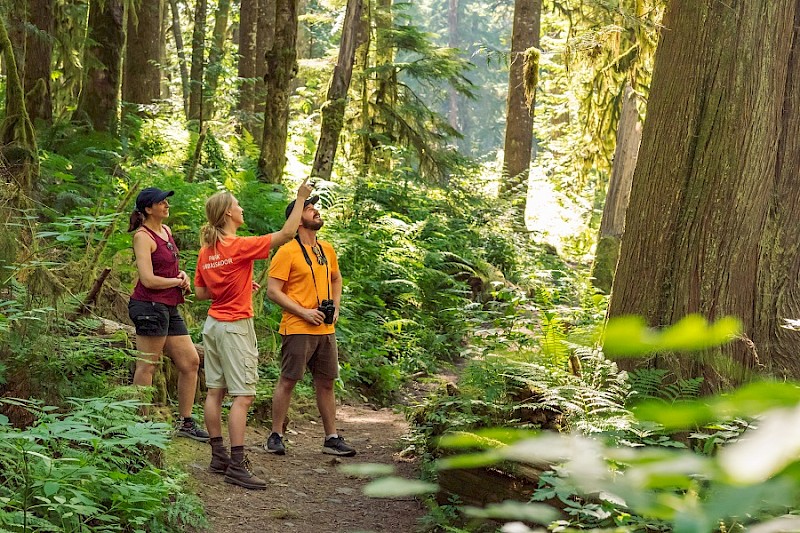 In 2023, you could find the DPA team at the following Parks between early June and late August:
Alice Lake
Shannon Falls
Stawamus Chief
Porteau Cove
Golden Ears
Manning Park
Lac le Jeune
Paul Lake
Rathtrevor Beach
Englishman River Falls
Goldstream
Cultus Lake
Chilliwack Lake
Cypress Popup Village
Moyie Lake

Wasa Lake
Kikomun Creek
Tyee Lake
Driftwood Canyon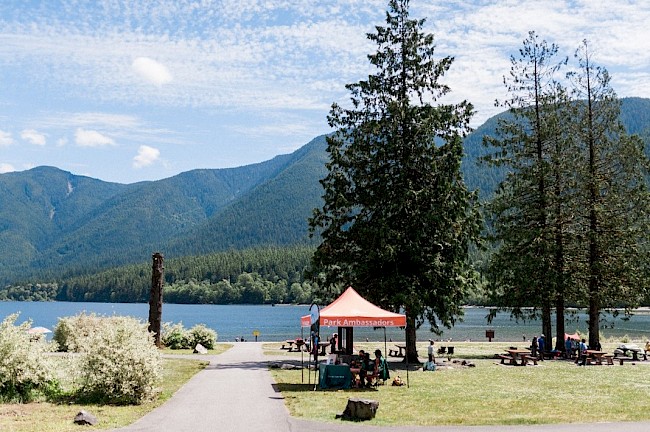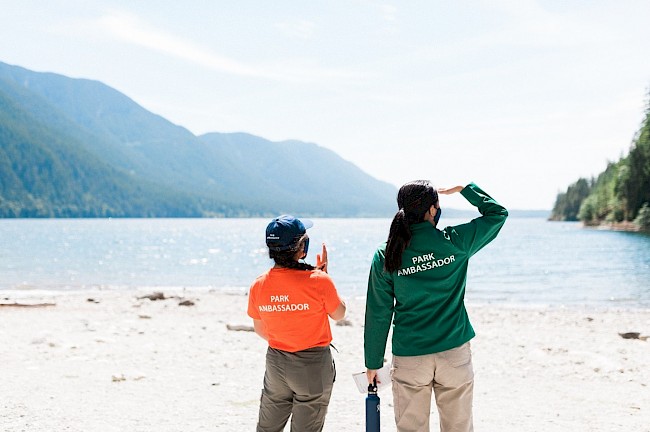 The Discover Parks Ambassador program is run in partnership with BC Parks and funded in part through the BC Parks license plate program.

Thank you to our partners:




August 16, 2022

Continue reading…

January 16, 2023

After a successful summer with our Discover Parks Ambassadors creating memorable experiences for Park...

Continue reading…
"

You want to create space in your consciousness for your frequency to shine through. That's what owning yourself is all about. It is in the stillness that these messages can make themselves known. And you needn't look further than nature.

"
Subscribe to our newsletter