Nature House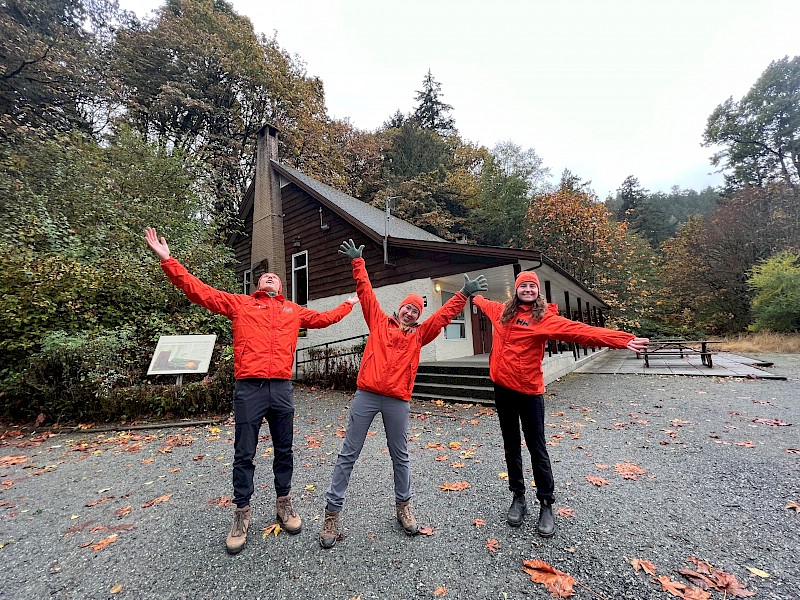 Environmental Education in Vancouver Island's Provincial Parks
Whether you're a camper, a teacher or just out for a stroll, don't miss out on the amazing opportunities to learn and experience the magic of parks
offered at our Nature Houses.

Goldstream Nature House

Closed for the Winter Season
Stay Tuned for 2024 Opening Dates
Interested in finding out about upcoming programs and events? Click here to visit our DiscoverParks.ca online booking portal.
Every year, hundreds of thousands of visitors visit Goldstream Park to experience the magic of this park. The Goldstream Nature House with it's staff, volunteers and exhibits provides visitors a deeper connection and in-depth learning opportunity for all that they experience at Goldstream. Whether you are a teacher, student, community group leader or visitor in the park, the Goldstream Nature House will have much to offer you. Don't forget to visit the giftshop and make a donation - all proceeds go directly back to the Nature House to keep the doors open and education programs happening.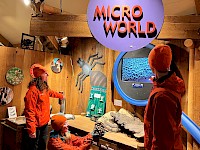 With programming designed to inspire, engage and entertain, the Nature House is where the next generation of environmental stewardship is fostered. Not only do visitors learn about responsible salmon viewing, they get a deep dive into salmon biology and ecology, learn about local flora and fauna, and experience all the recreational opportunities that our parks provide.
A LOOK BACK: Fall 2022 we had three Discover Park Ambassadors welcoming and engaging with groups, schools and visitors who wanted to learn more about the salmon run, check out the report on how it went HERE!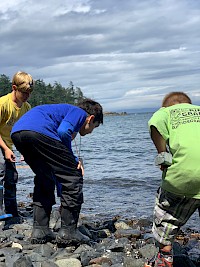 Rathtrevor Beach Nature House
Stay Tuned for 2024 Spring and Summer Opening Dates!

We opened the doors of the Rathtrevor Beach Nature House in the summer of 2023 for the first time since September 2019! Park Visitors were able to meet with our Discover Park Ambassadors, ask questions about the park and participate in the many programs offered Thursday through Sunday in the park. We are looking forward to rebuilding exhibits, bringing back the giftshop and providing school programming for spring of 2024. You can help to make this happen by donating today.






Your donation ensures that we can keep offering the programs you enjoy!
Make a Gift!


We issue tax receipts for all donations over $20, which can be used to claim charitable tax credits.

Tax receipts will be emailed within 4 weeks of your donation.


Other Payment Options:
In addition to credit card and bank withdrawals available through the above form, we also accept cheques, e-transfer and Paypal Giving. For further details, please email gifts@bcparksfoundation.ca.
BC Parks Foundation is the official charitable partner of BC Parks
"

Every plant, animal or tree that dies creates a better foundation for other plants to grow and animals to thrive. As such, let's accept and be grateful for the dead ends, plans or projects that we lose: because these create a stronger and more enlightened foundation for us to build something better for our future.

"
Subscribe to our newsletter