Enhancing Experiences and Reducing Impacts
January 11, 2021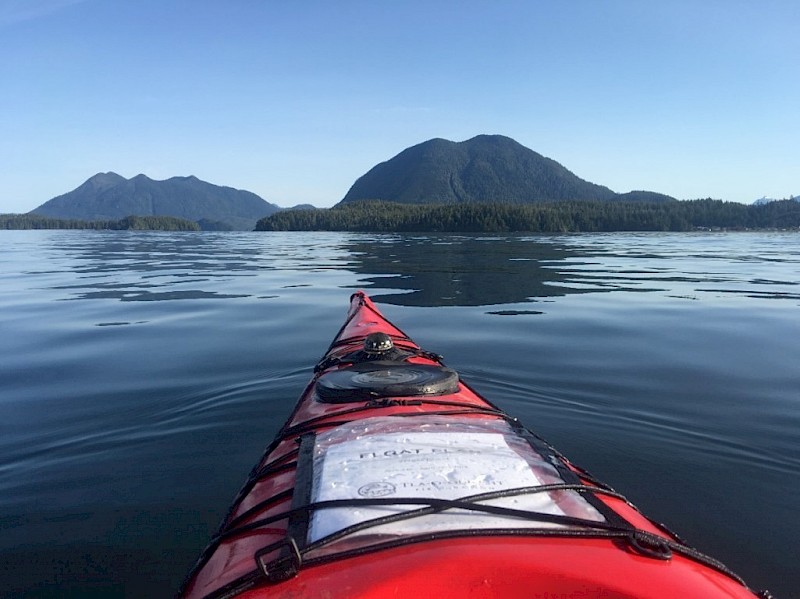 Guest Author, Martin Ryer @martin_ryer
Have you ever been stranded on an island before? To some, that might not seem like such a bad idea but it's actually happened to me now twice. The first time on Spring Island, near Kyuquot, and now a second time on Vargas Island, near Tofino.
Vargas Island is an incredibly special place to me. If you're in a kayak, the closest and most suitable landing beach, at Rassier Point is only a short half hour paddle away or even shorter if you opt for a water taxi. A reasonable 45-minute hike through an established forest trail will take you to the islands outermost, magical, expansive and wind-swept beaches. The scenery is remarkable, and the "metropolis" of Tofino is quickly forgotten. Paddling out to these outer beaches and landing on them is best for those that are experienced, hence the reason for my stranding on a previous visit.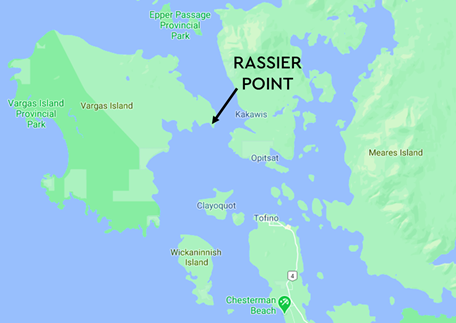 In April of 2018, the weather window was favourable, and I headed out in my kayak from Tofino. The idea was to land and camp on one of these outer beaches. Once out on the water, in the middle of Father Charles Channel, I noticed huge crashing surf near a point that I would have to paddle by. As you can see in the below image, conditions were calm in the channel but not so, along my intended route.
Being the captain of my boat and voyage, I made an executive decision, decided to forego the outer beaches and instead land on Rassier Point. I was glad that I made this choice. As I approached the beach, I could see a couple "dogs" frolicking. Disappointed, maybe even selfish, and hoping to have the area to myself, I quickly scanned the beach for indications of other paddlers or campers. I didn't see any. I got closer and then I realized what I was seeing. These were not dogs, these were wolves! Both wolves watched me closely as I approached. Vargas Island is known to have a small wolf population.
Considerable efforts on Vargas Island have been made to co-exist with these majestic animals and every effort must be taken to continue to do so. Not wanting to contribute towards any potential habituation that these animals may have experienced, I politely encouraged them to leave and they did. I didn't see them again during my 3 day stay. I only hope that I didn't interrupt too badly, what they were doing. The below image is of poor quality, taken from a phone but I'm glad I was able to capture the moment. It was a nice welcoming. Perhaps I should have chosen not to land? I'd like to think though that I reduced any impact and tolerance of human presence, as this park is frequently visited.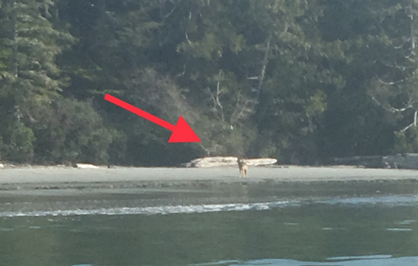 Continuing my efforts to make myself "known" in the area, I set up camp and made this home. During my stay I was treated to the sounds of the rustling beach, stary nights and seclusion. Aside from a visit from my dear friend "Tofino Sam" I was alone, in my thoughts and in my appreciation.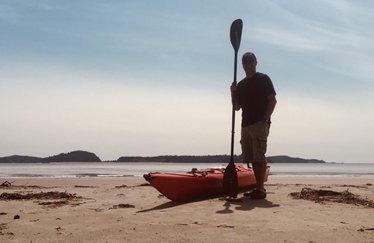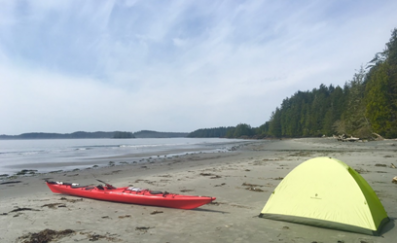 I spent the three days that I had, mostly enjoying the immediate area, reading and not venturing too far from my camp. My World consisted of about 100 square meters and I was good with that. On the last day, I decided to take a walk further down the beach, to see if I could find one of the areas and a cache that was established to manage waste and impact. I was disappointed to see this.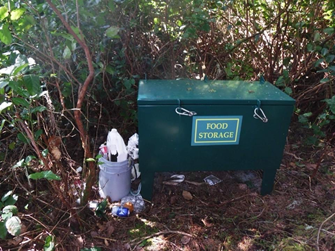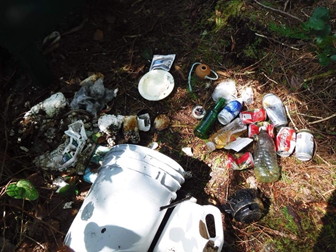 This of course was contradictory to my efforts to reduce my own impact with the Wolves and stood very much against my long-standing sentiments to protect the environment. I was appalled. There was so much garbage! Only being in a kayak, my space to pack it out was limited. I was able to take some but not all of it.
Once I arrived back in Tofino and got unpacked and my kayak loaded up, I had previous arrangements to meet up with my friend Liam McNeil for a coffee, at the time Liam managed Tofino Sea Kayaking Co. We sipped on hot coffee in the shop and during the conversation, I brought up my welcoming by the Wolves and the debris that I encountered. Like me, Liam was disappointed.
Liam is a busy guy, but you know what he did? After hearing about all of this, a couple of days later he paddled over, collected all the garbage, and brought it back, to be discarded appropriately. Liam took it upon himself to help us in reducing impact and to enhance the experience of future visitors so that they would not be disappointed by encountering something like this. We all have our part to play and it's up to us to continue to communicate, educate, and advocate best practices and reduced impacts. If you see it, you own it, and Liam displayed this sense of responsibility in a tremendous way. Liam is now employed by Parks Canada as a Visitor Safety Technician!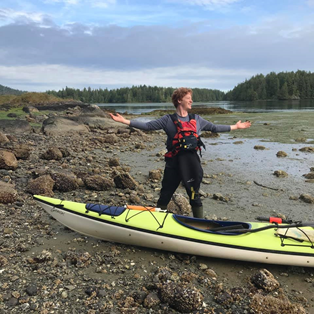 Liam McNeil (left) & Tofino Sam (right)
Similar Stories
October 18, 2020

October 27, 2022
"

If you have too many quotes from other people in your head, you can't create. You have to keep your head empty. That's why I am constantly enjoying the sky, the park, the walk. 

"
Subscribe to our newsletter